I am quite busy these past few days that I can't post on my blogs, on our last cheat day we had baked goods from Tous Les Jours.  After gym we directly went the bus station, we believed that the Tous Les Jours outlet in the station is bigger than outlet near us but when we went inside it is also too small what makes it bigger is there is a coffee shop, tables and chairs for people waiting for their bus departure I supposed.
I thought we are not going to find the baked goods we got in Jeju but I eventually this cheesy flower below without strawberries in it though unlike what we wanted.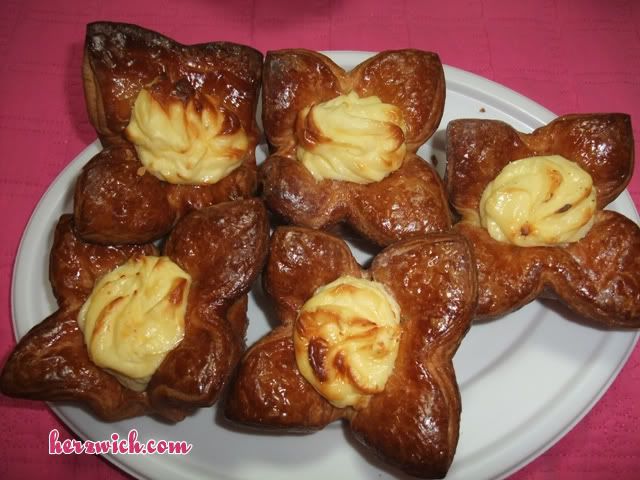 We had few baked goods like cinnamon with pecan nuts,  chocolate, cheese roll and cheese roll with chocolates and etc.,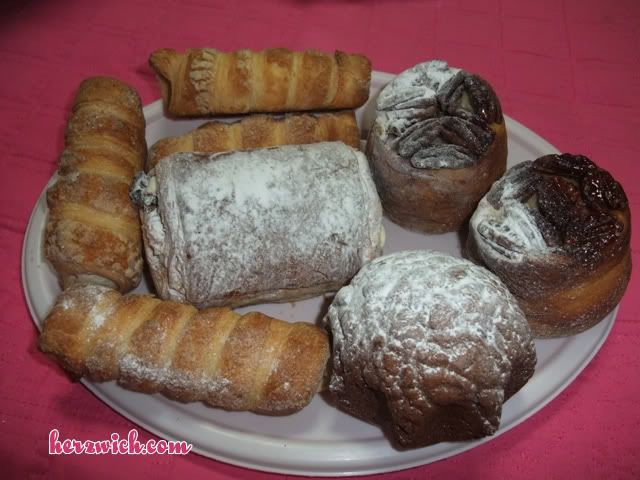 Cheese buns and bread with chocolate inside.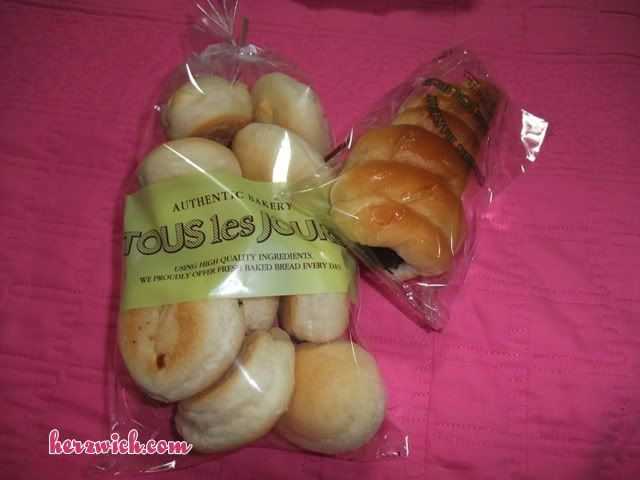 Tous Les Jours is a French-Asian Bakery  launched in Korea in 1996, serving a unique selection of bakery goods, cakes  and beverages made with the highest quality ingredients. It has established a reputable bakery café system in the United States, building on a brand image that is respected in Asian American communities and is expanding into other mainstream markets.