Browsing Category: "Cakes and Desserts"
.
The sweet rushes in my upper gum just went away and I ate ice cream again. I am not learning my lesson huh? Oh well last night I went to Gs25 to buy ice creams, my husband choose ice cream on cone and I choose Lovelee chocolate ice cream which is in cup.
When I pay in the counter the sales clerk went to the fridge and took two packages of ice cream asking me which one I want I just nod and say any of them and she gave me the long one, it turns out it was free from buying the ice cream cones.
When I went home I gave it to my husband as it was free from his ice creams, he shared it to me though. So we ate it, it tasted like corn, I mean the ice cream inside tasted like corn aside from the cone looks like corn. This is type of  Bungeoppang if I am not mistaken, those fish ice cream in Korea.
If there's one more thing I missed in the Philippines that is eating  sweet delicacy or native food like Kalamay (rice cakes).  The day I arrived in my hometown we went to town to buy rice cakes, I took chances to taste all of them. My favorite though is the kalamay made on glutinous rice with arnibal on the top.
Some of them are made from cassava flour and corn flour, I am not able to eat all the food I bought because I am too full. The next day when I look at them in our fridge they are already stale.
This is what we bought on my husband's birthday, Tiramisu Cake from Tous Les Jours. We usually buy cake in Paris Baguette but since I have a point card and buying cakes or baked goods in Tous Les Jours can help me gain points we are now buying  from them.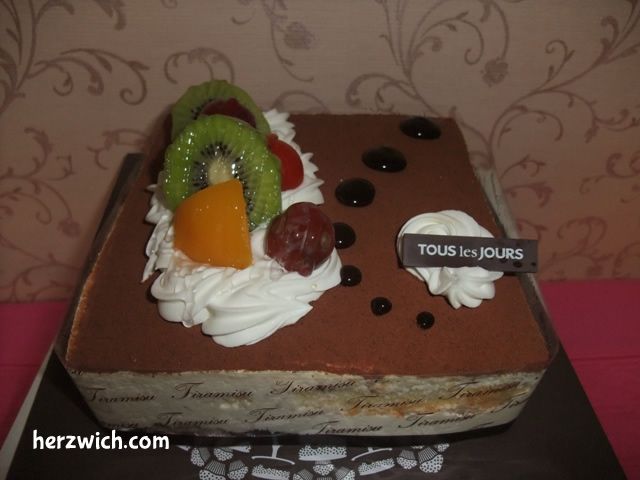 And the good thing too the point card I have is also good to use in VIP's Steakhouse one more reason to choose these steak house when Outback is not around.
Tiramisu  is an Italian cake and dessert. It is made of ladyfingers dipped in coffee, layered with a whipped mixture of egg yolks and mascarpone cheese, and flavored with liquor and cocoa. The recipe has been adapted into many varieties of puddings, cakes and other desserts.
Right now I am suffering from sweet rashes on my gum and it is painful to eat. It started two days ago, I am craving for ice cream the other day but lazy me wouldn't like to got out and buy one. I am able to survived my craving for one day but the next day I can't resists it anymore my husband keep teasing me with the word ice cream and I keep hearing ice cream on the TV show he is watching, imagine the torture. So I went out instead of buying ice big container of ice cream I got parfait, ice cream in the sticks and chocolate oreo ice cream one of my favorite. I ate them just on one night, lol.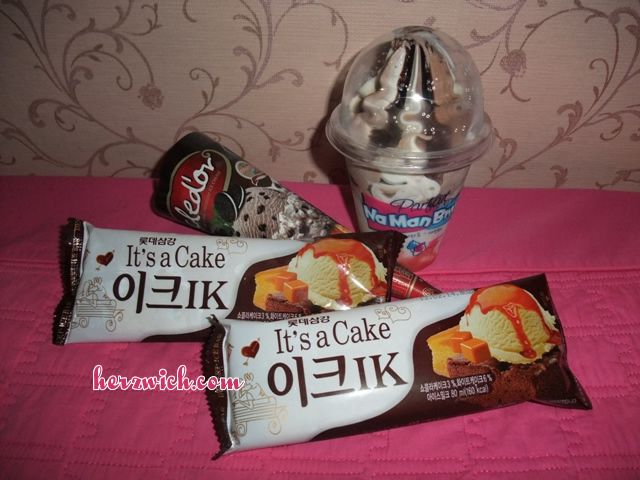 The next evening I feel a familiar craving again so I went out and buy this ice cream in the stick which I called ice cream cake, it really tasted good on my tongue it has dairy,  chocolate chips and a caramel syrup in the center. On my first pack I already felt something strange on my mouth, it felt sore every time I had a bite. As much as I want to stop eating I can't so I keep eating until I ate the last pack but I am extra careful though, I have to eat on the side of my mouth being careful not to touch the sweet rashes on my gums.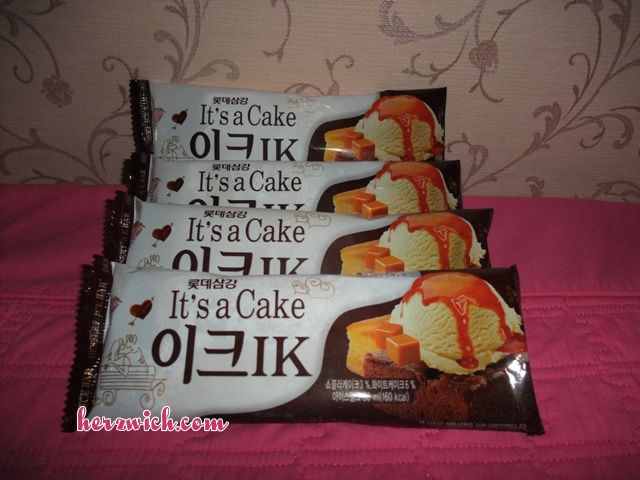 Tonight I am craving for more but no matter how I like it I can't have it. I have to wait until the sweet rashes on my gums left and have to wait until I have more money to spend, I spend all my coins last night. Oh by the way this ice cream cake it buy 2 take 2 so it is really addicting.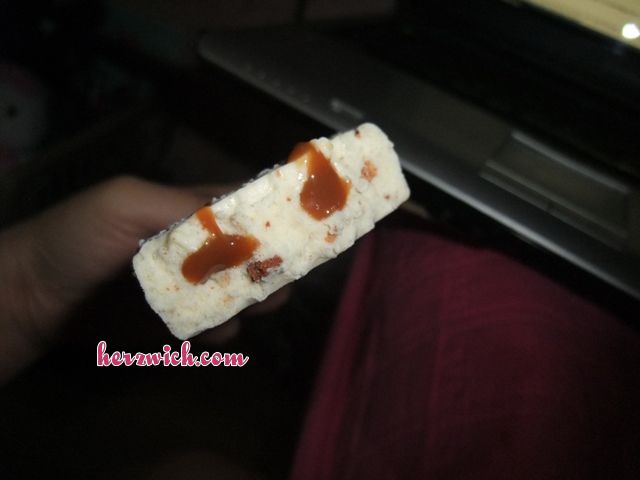 Well I don't think there's really a Magnum Ice cream in Korea, I just thought of looking something that resembles the Magnum Ice Cream in the Philippines. As what I noticed it is very popular ice cream brand in the Philippines now a days, these past few weeks my facebook wall is populated with status and photo about Magnum  ice cream.