Browsing Category: "Sweets and Chocolates"
.
This is what I got when I went out to buy umbrella, I happened to passed by at Dunkin Donut outlet and I can't resist my craving for chocolate donuts. Yeah, that's all I bought in donut shop aside from the heart shape strawberry donut. I made sure that I got all the available chocolate donuts in the shelves and of course I am not going to forget the chocolate munchkins. I got the double dazed, chocolate zebra and I already forgot the name of the other one.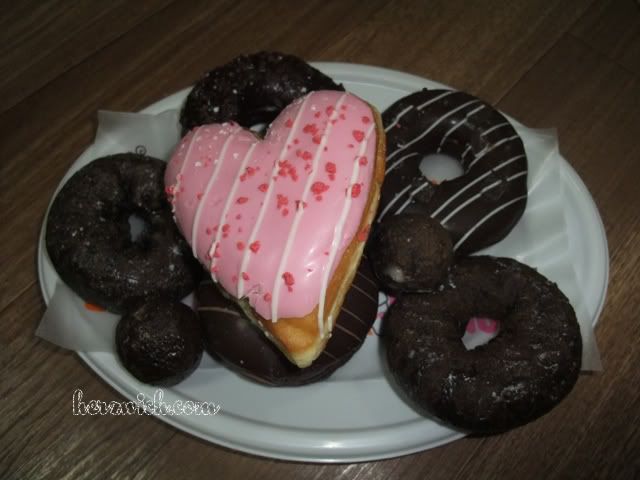 It's Friday and it is our cheat day for tonight. We took a shower after gym and we directly went to Lotte Supper to buy treats. My husband got a smoke turkey for his self alone because I don't want to eat the turkey anymore, I got an itchy rushes on my face when I ate a whole turkey drum stick.
I have planned not to buy any treats for tonight because I am saving money but when I saw the Hershey nuggets and kisses are still on sale I was tempted to get one each, we are already heading to the counter when I saw that snickers are also on sale I only think once and I grab it to the counter and have  a short stop in the fridge for drumstick ice cream, the remaining treats are owned by my husband.
A week ago we received a box of baked goods from my mother in-law (Thanks Mom!). She personally baked them for us, they are consists of Short Bread Cookies, Peanut Butter Bars, Sweet Marie Bars, Oh Henry Bars, Mapple Cream Fudge, Magic Bars.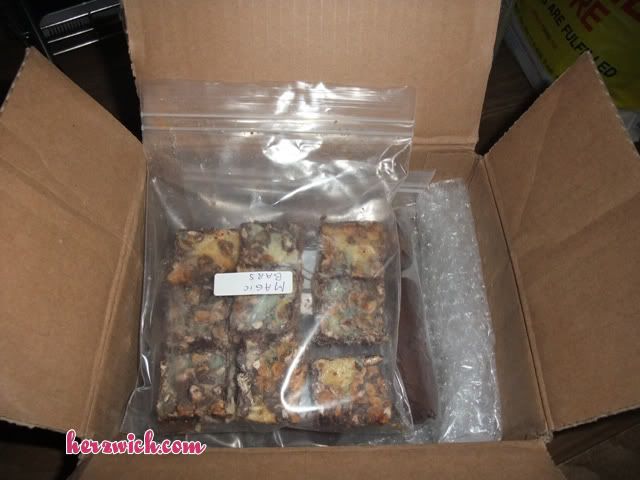 I enjoyed all of them they are so yummy that I don't want to eat them so they will last forever, below is my share.  I was not able to eat them when they arrived as I am sick with colds and I believed if I eat too much sweets it will trigger my sticky cough. So I just found out that the baked goods are on their extinction, my husband being guilty started to filled up my plate with bake goods so he won't eat them all.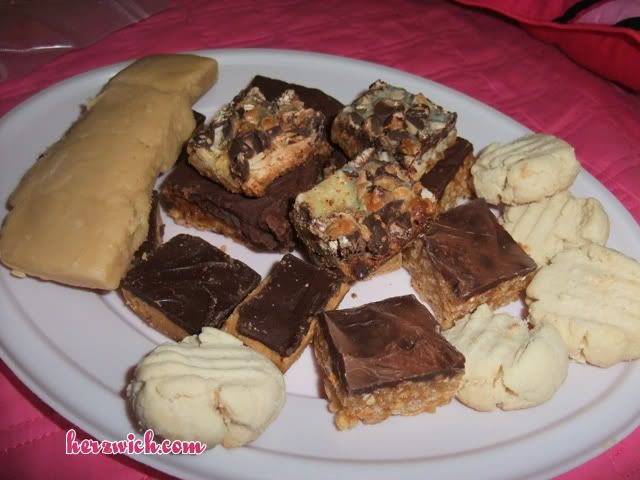 On my first day of juice fasting I can't really stop myself from craving foods other than the juices so that night I divulge myself to this box of Toffifee chocolate, it is hazelnut in caramel with creamy nougat and chocolate. My husband don't allowed me to eat this because I am going to lost on our deal,  but I have a strong excuse the chocolate will expired next month so before it expired I have to enjoy it rather than the garbage or ants will do it for me.