Browsing Category: "Tea and Drinks"
.
I am not really into flavored coffee, coffee and milk is already fine with me, so I seldom buy coffee on coffee shop.  Few nights ago we happened to stumble to Gs25 for late snack and I have seen this Starbucks Frappuccino (Mocha) and I remember I have these kind of drink last Chuseok when we are in Busan so believed it or not it is almost one year since I had this., haha..
So I asked my husband to treat me a drink in short I got these bottled cold coffee, I found the bottle cute so instead of putting it away on the recyclable bin in our house I keep it.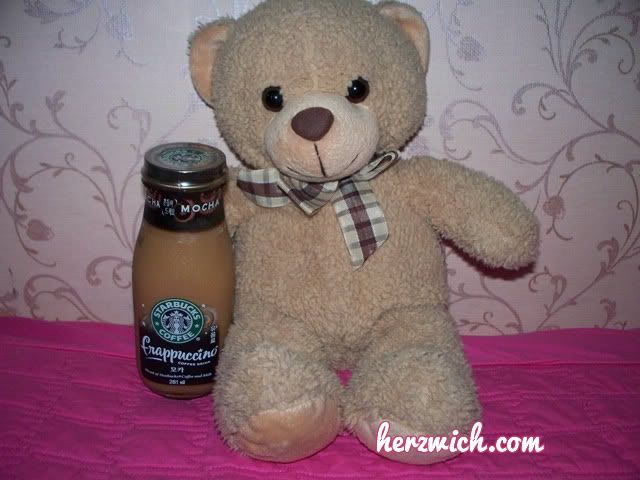 And I it is not a mistake keeping it as it serves as my bottle on our juice fasting,  here's my first juice on our first day of our juice fasting (last Friday), it is a mixture of carrots, cabbage, ginger and etc., after drinking this juice it gives me weird feeling, my stomach feels upset it feels like there are rats running around looking for place to hide.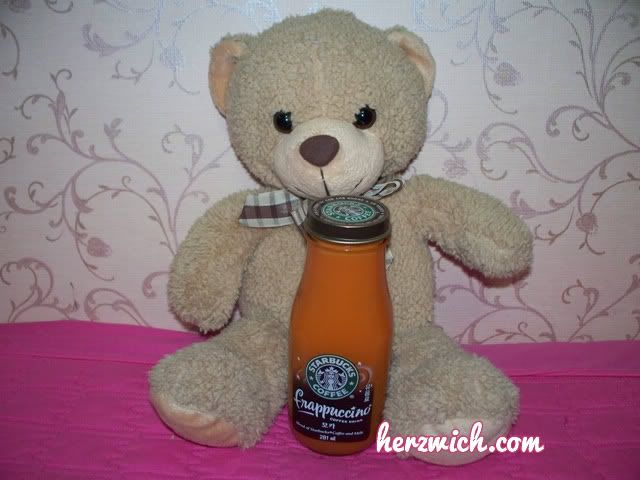 I was not able to started it fully that day because I have eaten the remaining rice as my lunch top with spaghetti sauce and  for dinner the songpyeon.
Yesterday my husband arrive with sets of Korean tea, from his co-teacher. We've been planning to drink a tea while we are on juice fasting but as we can't read Hangul we don't know which tea is caffeine free so my husband asked his co-teacher from the list he wrote if they are caffeine free or not.  After break time , his co-teacher gave him this treat below which she manage to buy while its break. Well it serves as her Chuseok gift to us him (Thanks Jade) just too bad we don't have any gift for her but she said its okay, oh well maybe next time.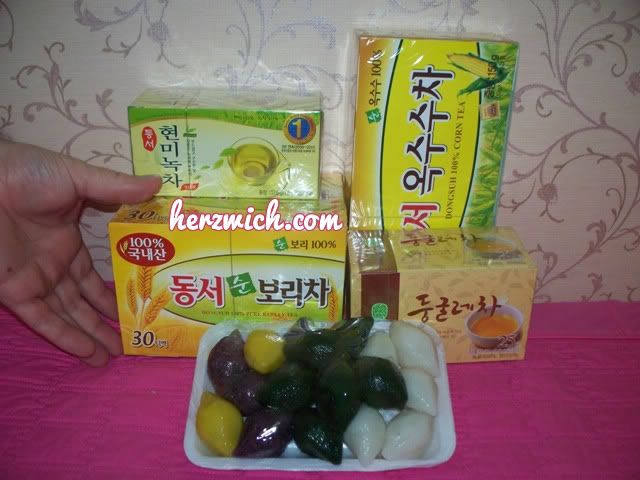 Chuseok  is a major harvest festival and a three-day holiday in Korea celebrated on the 15th day of the 8th month of the lunar calendar. Like many other harvest festivals, it is held around the Autumn Equinox. As a celebration of the good harvest, Koreans visit their ancestral hometowns and share a feast of Korean traditional food such as songpyeon and rice wines such as sindoju and dongdongju.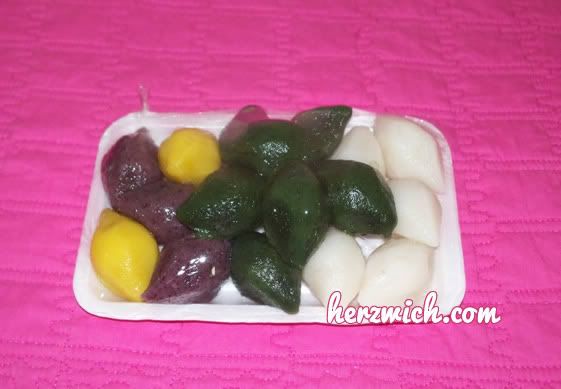 I have eaten all this treats (Songpyeon) yesterday as my husband is already in juice fasting, I didn't started yet as I still need to finish the rice but I drink juice in the morning and gives me a weird feeling.
Anyway Songpyeon is a traditional Korean food which is eaten during Chuseok. It is a crescent-shaped rice cake which is made from rice or non-glutinous rice powder. It is a variation of tteok, consisting of small rice cakes. They have become a popular symbol of traditional Korean culture.