While I am making an entry on my travel blog my husband told me he is craving for pizza so I stop for a while and asked him for money.  He think twice if he want one or not then he asked me what do I like for sweets from the bakery or donuts from Dunkin Donut, I chooses donuts even though I am craving for chocolate muffin because it's been a long time since I ate donuts unlike the sweets from bakery we ate them most of the time.
 I first went to pizza school and ordered Pepperoni Cheesy crust and one Napoli Pizza my favorite. I don't like cheesy crust so I just ordered mine plain, after paying my order I went out the pizza parlor and went ahead to Daiso I didn't spend much longer because I have something else to do aside from buying pizza. I just bought few items and headed to Dunkin Donuts.
There's few people inside the donut shop I just went directly to the donut shelves and pick the donut I like using their tray and tongs then pay in the counter. When I went out I am in thoughts if I am going to Watsons which is just beside Dunkin Donuts, well I went inside anyway despite the warning thoughts in my mind. I just bought few chocolate and a nose strip which I don't know if I am going to use it.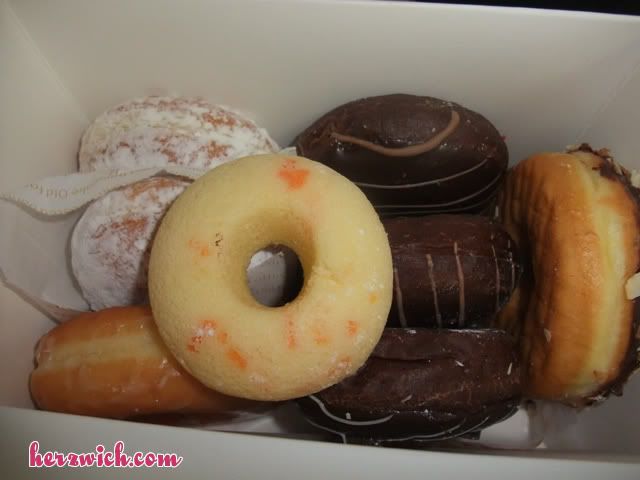 The yellow donut in the top is steamed cheese donut I think it is their new flavor and variety. I pick the triple chocolates  donut as well and few more other flavor which I cannot remember the name., Lol!