Last weekend we ate at PhoTai, a Vietnamese Restaurant. It was located at the second floor of ishotel, the restaurant is quite full when we get in maybe because it is dinner time, most of the customers are family and in group. We ordered  Fresh Spring Rolls made from assorted vegetables, fruit, meat mixed together inside a rice wrap.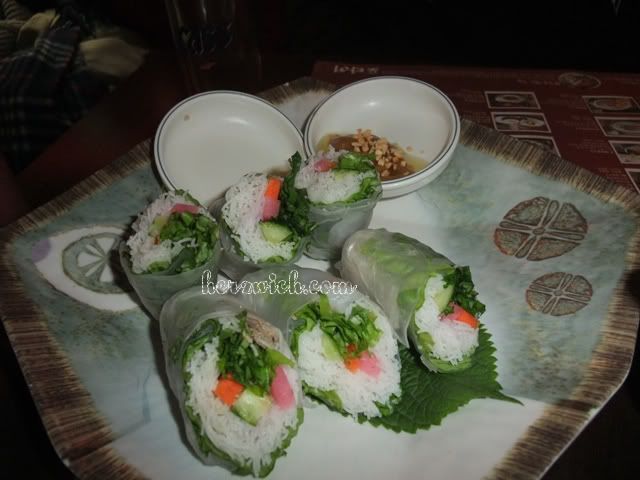 Then we order two Pho with tenderloin,  it's a noddle soup.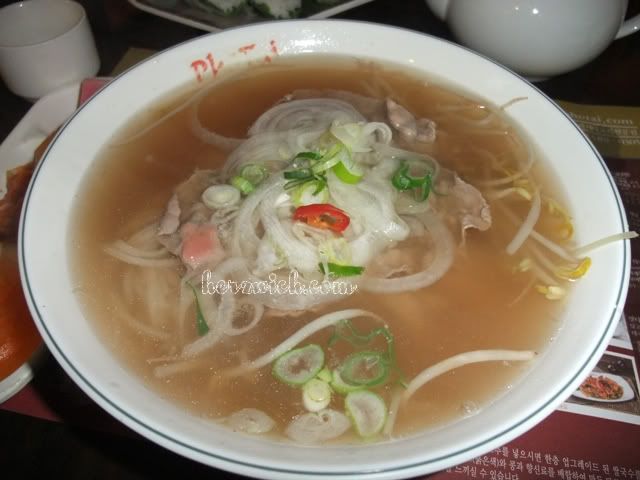 Appetizer kimchi and preserved raddish and more sprouted beans for our soup.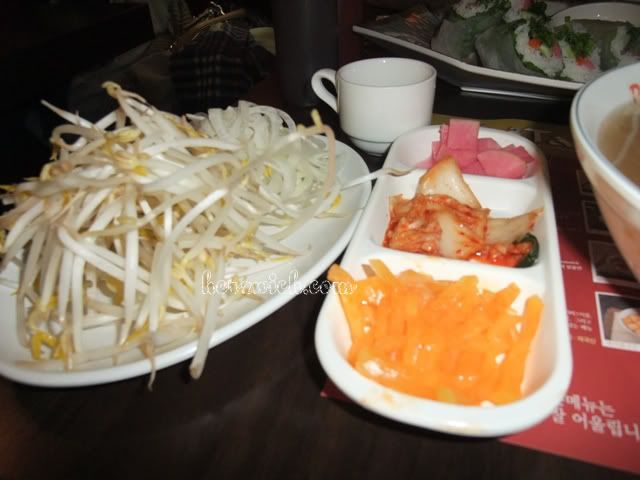 The food we ordered is not that good and not too bad. It just tasted like soup at home, I guess next time we should order on their rice, set menu or main dish.
Phở  is a Vietnamese noodle soup, usually served with beef (phở bò) or chicken (phở gà).[1] The soup includes noodles made from rice and is often served with Asian basil, mint leaves, lime, and bean sprouts that are added to the soup by the person who is dining. The dish is associated with the city of Hanoi, where the first phở restaurant opened in the 1920s.